Public relations: what does pr mean?
On 13 July, 2022
12 min
Public relations are one of the most important and effective ways to create a solid and credible reputation for a brand or business. By using successful PR, a brand can strategically build, maintain, and enhance its presence within the media. If you need to tell the story of your business, a public relations strategy is the way to do it. Keep reading to discover exactly what PR is and why it is important in the different fields of communication today.
What does PR stand for?
You have probably heard the term PR before, but do you know what it means and all the elements it incorporates? Discover its meaning, goals, and all you need to know!
Public relations
PR stands for public relations and interestingly the formal practice of PR dates all the way back to the early 20th century. Its origins can be traced back to Ancient Greece when classical philosophers Plato and Aristotle wrote about the art of rhetoric to help public speakers persuade their listeners with their message. Of course, the profession of PR is relatively new but the idea of using communications methods to build a positive relationship has been around for centuries.
Today the Republican Relations Society of America defines public relations as "a strategic communication process that builds mutually beneficial relationships between organizations and their publics". In essence public relation specialists manage an organization's image and reputation. They do this by creating a specific communication plan and by using the media in both direct and indirect methods to create and maintain a good image. The goal of PR is to control and enhance a positive reputation and strategic leadership in brand communication. Follow our tips to create sustainable PR campaigns.
Press relations
PR can also stand for press relations, which is also commonly known as media relations. Press relations encompasses a brand's communication with a very specific audience which is the public facing press and news media. The goal of press relations is to build relationships with the press to increase the public image of one's business.
The core concepts of press relations are:
Influence, engage and build connections between businesses and the public across multiple formats.

Protect a business's reputation.

Produce content to improve the awareness of a brand.
Differences between public and press relations
Although very similar, public relations and press relations target different audiences. A good way to remember the difference between the two is to recognize that public relations shape the message whereas press relations help the speaker spread the message to the world.
How can PR make you stand out
PR awards
Yes, that's right, pretty much the Oscars of the PR industry, PR Awards are an extremely important way for PR companies to be recognized and discovered for their work. It highlights and gives opportunities to showcase the industry's best and brightest. These awards are handed out to individuals, companies and agencies for outstanding PR campaigns and originality in the communications industry. Judging is led by senior agency executives and industry professionals.
Some of the most recognized and prestigious PR awards include the PR Asia Awards, The Drum Awards, the Global Digital PR Awards and the European Excellence Awards in PR. The purpose of such awards is to recognize campaigns and strategies that have been extremely successful. The awards can be open to brands, agencies, public sectors, and charities. The Drum Awards is a global competition that frequently has entrants from Asia, the Americas and Europe. In 2021, the winners of the highly recognized Drum Awards included LinkedIn, PlayStation and Megabus who each provided outstanding PR campaigns.
PR Museum
Yes, that is correct, the Museum of Public Relations really exists. Located in New York City, the museum is open to the public who are given the opportunity to discover the heritage of public relations and the ways in which it has shaped and added value to society. Inside the museum you will find a reference library open to the public containing several tools that document the history and timeline of public relations.
The main goal of the museum is to highlight this history and reveal how important the field of communications is both throughout history and for the future. It is a great way for PR professionals to look to the past and the future at the same time. Founded in 1997, it is currently the world's only museum dedicated to the profession of public relations. Visitors are given the chance to discover the various social movements that were guided via the philosophies of public relations.
The meaning of PR: how does it work?
Public relations combines the art and science of making people or organizations look good. How does it work though? What makes a customer fall in love with a product via public relations strategies. Discover the top tips of the trade.
The business of persuasion
Successful public relations are all about persuasion. PR is all about creating a good impression, creating and building relationships, managing image and reputation, creating content, and managing crises. How does one persuade another? Robert Cialdini, the author of Influence: The Psychology of Persuasion, published in 1984, is well known for describing the six main principles.
This is based on the notion that we as humans are tuned to reciprocate. Humans feel an innate obligation to give back when they receive. When applied to public relations, PR professionals are the first to give in a meaningful and personalized way, allowing room for a one-to-one relationship with say a journalist or key influencer.
It is in our human nature to be consistent. When humans have expressed an opinion verbally or have acted, they are most likely to be committed to it. PR professionals therefore need to encourage this commitment. For example, asking your client to sign up to a newsletter or social media account can create loyal and meaningful relationships.
It is also in our human nature to compare ourselves to others. When we are unsure of something we look to others to figure out how we should act or be. Humans are also competitive by nature. In PR if you want to motivate customers to do something, a good way to do this is to show what other people have already done or are willing to do. Creating a buzz and using word of mouth can get people talking about a certain product or brand. Having a key opinion leader or influencer representing a brand or product can inspire others to follow.
People trust the opinion of leaders and experts. Public relations are a great way to position a client as an expert of its field and industry leader. This can be done through various channels of communications. Building trust via authority and knowledge is important for customers.
When it comes down to it, the easiest way in life to persuade someone to do something for you is to be their friend! A positive working relationship starts with getting to know someone. This liking principle can be incorporated into public relations via media or influencer relations. Before PR's pitch a story to a journalist or influencer, they should take time to research them so they can find a common ground and highlight why they like them and why they are interested when approaching them.
When something is in limited quantity the more desirable it is. Have you ever been seduced by 'last few remaining items' on websites? Scarcity and exclusivity can be used as an effective PR tool in persuading customers to get involved in a brand.
PR Tools, what are they?
Public relations tools come in many different shapes and forms. PR professionals employ a variety of tools to get their message out there. Some of these tools have been used for decades and others are relatively new! More traditional written products such as annual reports, press releases, brochures, catalogs, articles, and newspapers can all be used as public relation techniques. Special events are also very effective tools.
News conferences, press tours, openings and star-studded events are all great examples of portraying an image in a different way. All these different types of PR tools help companies monitor their engagement and success. It is essential to know which tools and techniques to use and when to use them in public relations.
The Price of PR
While technically any brand or company can hire a public relations specialist or professional to garner press coverage for their company, it is always best to know whether it is worth the costs involved. PR agencies usually expect a PR retainer, which is a lump sum a client pays each month.
The amount paid depends on how much work is involved and what goals the client would like to achieve. It is important to be clear and specific about where you would like your brand to go and how you would like it to be seen by the public. A PR agency will normally assign a team to one account, allowing the client to have a direct contact and start a connection with their team.
How to get started in public relations
If you want to manage a brand or company's reputation and influence, then a role in PR may just well be for you. Like many job requirements, the more education, experience, and motivation to succeed can help you get started with a career in PR. There is no single degree mandatory to start in the industry however there are many that do relate well to the field. Subjects such as communications, journalism, digital media, English, broadcasting, creative writing, marketing, and advertising are all fantastic areas to get you started in PR.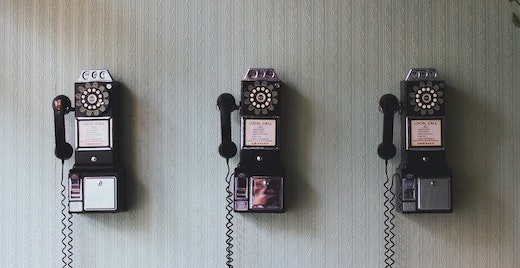 Another important aspect is to stay sharp, on the edge, where you need to be (Al Pacino anyone?)! Do you know what's new, and what's next in the PR industry? Monitor the pulse of the PR industry and keep tabs on the trends and happenings of the PR companies that interest you each month. Being in the know can give you an edge whilst job searching.
Careers in Public Relations
The exciting thing about public relations is the various careers it offers. Discover the different types of career paths that can be taken when working in public relations.
In a nutshell, publicists take care of securing print and online press for their clients. They may work on long feature articles or interviews, reviews and even pitch ideas to journalists. They help their clients get their name out there.
The role of a content creator is extremely varied and will differ from company to company. They are generally responsible for the ideation and creation of content that connects a brand to its target audience. It encapsulates copywriting, design, production and other media that can provide value and create meaningful connections. Public relations needs content creators to help build stories for their clients.
A public relations social media manager will work with clients to create a social media strategy that works in line with the marketing, PR and advertising teams. Social media managers manage a company's online presence by sharing great content optimized for the specific platform used and intended audience.
Editing public relations content is of the upmost importance. Today most of the content is spread rapidly through social media. Thanks to this, it is super important all content shared is accurate and correctly interpreted by its audience. Here lies the role of the editor in PR. Editors will also review story ideas and decide what material and content will work best for its audience.
A public relations writer will do tasks such as writing press releases for events and new product launches, creating internal communication material for employees, and monitoring the publication of written articles. Although these jobs are typically entry-level positions, a profound knowledge of language and top-notch writing skills are required. See how to write a press release here.
How is public relations evolving?
The fact that humans and companies want their story to be told and to reach the masses has not changed. The how, what and where these stories are told however continue to evolve.
Social Media
It feels like social media and technology is developing faster than the speed of light. The future of public relations is taking shape accordingly. As consumers are moving more and more online, PR must adapt. Press releases are now being shared online via social media accounts rather than the standard emailing technique. By posting and sharing via social media, this method takes advantage of linking and maintaining a modern and up-to-date PR strategy.
Social media has also ushered in the need for brand influencers. Bloggers, YouTubers, Instagram stars and more are reaching the same level of importance as any media outlet. However, as the public is well educated, the use of one social media star influencer with an enormous following is becoming frowned upon. Instead, the future of social media influencers and public relations is to use multiple micro influencers, who have a smaller but more genuine following, creating brand authenticity rather than just targeting big names for big likes.
Social media platforms such as Instagram, Snapchat, YouTube, Facebook and LinkedIn, amongst a host of others, are extremely useful and important tools that can reach a specific audience quickly and efficiently. This therefore brings the challenge to PR professionals of what channel to target for a specific client and why. PR professionals who specialize in this are highly valuable in the public relations industry.
Digital marketing
Digital PR is an online marketing strategy used by businesses to increase their digital online presence and its value in public relations is finally starting to be recognized. Digital PR is cost effective, more interactive and increases brand awareness through a wide array of outlets. A customer is more likely to remember a brand it has engaged with on both traditional and digital forms of media. Digital PR agencies connect with journalists, bloggers and influencers to gain high quality social media mentions and improve their Search Engine Optimization.
Data making decisions
The art of effective PR and communications is driven by insight. Knowledge of the market is key. Data is being used to gauge performance, define benchmarks and KPI's that represent a company's progress. For many years the PR industry has had a hard time finding the right data or metrics to measure this success.
As technology improves and new platforms pop there will be a reevaluation of how PR pros measure their performance. Data is important as in essence it can reveal what is working and what is not. Engagement metrics, such as pages visited, links clicked, purchases made and returning customers can all add to important data making decisions made by PR professionals. Powerful tools such as Wiztopic have been designed by communication professionals to help their peers monitor, create and spread messages all around the world.